just me wantng to be free
eskielover has no updates.
Member Since: Oct 2004
Location: Kentucky, USA
Posts: 19,639 (SuperPoster!)
My Mood:
9,645 hugs
given
Re: Comparing myself to everyone
---
I had 2 years of intense DBT group therapy after I moved. I was dealing with PTSD, anorexia, major depression & anxiety at the time I moved....it all improved after the move but learning new skills & reprogramming my neural pathways that jyst weren't working for me any longer. Looking back they weren't working well for me even during my computer engineering career & totally broke when I had a breakdown 13 years before I could get out of the marriage. Changing those neural pathways changes behavior though honestly I don't think they could have been changed if I had stayed living in that environment & I doubt I would even be alive now if I had stayed.....so the change has really been a miracle in my life.
__________________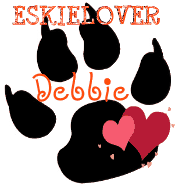 In loving memory of Mister my first & very special horse
WyndSong Farm
"One doesn't have to operate with great malice to do great harm. The absence of empathy and understanding are sufficient."
(Charles M. Blow)