Awesome nicoleflynn.
I fought to get my accounting/computer science degree by age 28 after getting my AA in music...now at 65, when I am totally done with my divorce, I am planning on going back to get my masters in a whole different area of study. We are never too old to learn & grow.....it is totally personal achievements.
I know a lady who finished her degree last year at age 81....our personal goals & achievements don't need to be compared to anyone.
When I was a computer engineer my performance needed to meet standards of accomplishing the design I was given but was allowed to accomplish it in the best way that worked for me as long as the end result worked. The plane testing the data link didn't crash into the ocean.....that was success.
My racquettball games with the guys I worked with every day at lunch.....my goal was to give them good competition so they wanted to play with a girl, not to compare myself. Striving to do my best gained me better ability & I was playing A players. I still didn't compare myself to them because it was all about doing my personal best to give them good competition.
__________________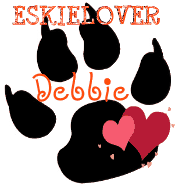 In loving memory of Mister my first & very special horse
WyndSong Farm
"One doesn't have to operate with great malice to do great harm. The absence of empathy and understanding are sufficient."
(Charles M. Blow)