Quote:
Well, the ages ago I did speak to them last, I felt it was ok. We were catching up with each other's lives mainly.
catching up is JUST telling each other how BAD or good life has been for you. Honestly if all people heard was HOW BAD your life is, many stay away from that because they sense that will be all they hear Everytime they talk to someone like that so they limit their interface to when they feel they can handle it.
Of course it went well, neither had to talk about anything but about themselves. That is NOT what relationships are easily built on....they are built on COMMON INTERESTS.
Obviously no one here knows you on a personal level or can really say what is really happening.....it's ALL GUESSES here based ONLY on things you have said in your posts.
It's difficult for anyone to have anything in common to base a relationship on with someone who stays in bed for months. Not sure what kind of friendship you actually expect out of them but maybe they are guessing & aren't sure it's the kind of friendship they want to invest time & energy into.....& honestly people aren't going to say if that is the case because most people feel its better to say nothing than to hurt someone by telling them what they really think.
Who knows if this is even the case. They may just be way too busy & you aren't.....if you want to know the truth you will have to ask & even then they may not tell you their whole truth in the matter for whatever reason they may feel is best.
__________________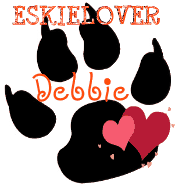 In loving memory of Mister my first & very special horse
WyndSong Farm
"One doesn't have to operate with great malice to do great harm. The absence of empathy and understanding are sufficient."
(Charles M. Blow)