Since your style of joking around has failed miserably on all your jobs....just STOP doing it & stop trying to imitate others joking. It is not working & your interpretation has gotten you into trouble in past jobs.
Quote:
It prolly woulda been fine if high school kids did it at work but they didnít.
NO it would NOT have been fine if high school kids did this at work. It is inappropriate for ANYONE in a work environment to do that behavior & high school kids KNOW this by that age. Your behavior was like a grade school child out on the play ground or kids goofing around NOT in a work environment.
Quote:
Iím just complaining about that one person who now seems afraid to joke around with me bc of that one behavior from me.
well yes, he is NOT going to joke around with you & encourage your bad behavior since joking around with you seems to encourage inappropriate behavior from you.
__________________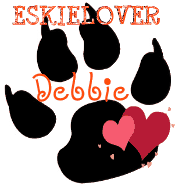 Leo's favorite place was riding shot gun in the passenger seat of my truck. We went everywhere together like this.
Leo my soulmate will live in my heart FOREVER Nov 1, 2002 - Dec 16, 2018