We are having a chili contest at our church fall festival. I have never made chili before so I signed up with a question mark after my name with the qualification of whether it turns out edible or not
So I also signed up for bakong a cushaw pie (not a crockpot thing) I have a chili base in a package to build on. We will see.....but those chili ingrediants will give me some ideas of what to add for more flavor. Ugh, I usually cook by taste & only use a recipe to get an idea from. Sometimes good, sometimes not so good results.
__________________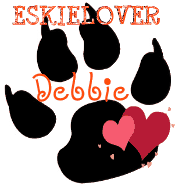 Leo's favorite place was riding shot gun in the passenger seat of my truck. We went everywhere together like this.
Leo my soulmate will live in my heart FOREVER Nov 1, 2002 - Dec 16, 2018