I did a round steak in the crock pot. Grass fed beef from a friend's farm. It was about 1 1/2 inch thick.
I cut it in pieces & seared in in my fry pan. Then I put all the meat in the crock pot. Put a bunch of different spices I like on top or the meat & some salt & pepper. Then I rummaged through my canned goods. I put a can of fire roasted diced tpmatoes & a can of itallian diced tomatoes, a can of organic french onion soup, a can of cream of mushroom, then instead of water or broth I poured in marsala wine (happy steak
) cut up some roasted garlic cloves.
The meat just falls apart & the flavor is amazing. I woke up at 4am remembered I had defrosted the meat to got up & got it all into the crock pot. It was ready for my breakfast
. but ate it for dinner. Added some sour cream. Yummy.
I had procrastinated about cooking this meat as I had never cooked a round steak before. It turned out to be a wonderful meal with tons of leftovers I froze for future meals
__________________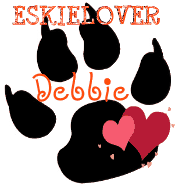 Leo's favorite place was riding shot gun in the passenger seat of my truck. We went everywhere together like this.
Leo my soulmate will live in my heart FOREVER Nov 1, 2002 - Dec 16, 2018