Quote:
Originally Posted by
Dnester
I wish I was in a situation where I could just use weed to be honest. I dont even like weed but its got to be better than these harsh meds I am on.
Have you thought of CBD oil.....it is weed without the THC that makes people high. For me it has worked well for my migraines, insomnia, & anxiety.
Also it us legal in every state & the reputible companies that make it are very controlled in their processing & strengths.
__________________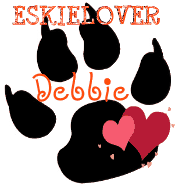 Leo's favorite place was riding shot gun in the passenger seat of my truck. We went everywhere together like this.
Leo my soulmate will live in my heart FOREVER Nov 1, 2002 - Dec 16, 2018