just me wantng to be free
eskielover Excell,Destiny Dreamer, Celia,Chinook, Mister forever in my heart
Member Since: Oct 2004
Location: Kentucky, USA
Posts: 15,745 (SuperPoster!)
My Mood:
6,663 hugs
given
Re: Religion, anti-depressants and long-term effects
---
Hopefull,

Your question is a good normal question to ask when our minds are involved. It looks like my answer is similar to that of the others. When we have an illness or other problems in our lives, I have always felt that God puts people & things into our life to help us get through our problems. It is our choice to use them or not, but they have been put there for us to use if we choose. I know I had problems with how to deal with suicidal thoughts/feelings. That was a real tough one & don't know why it even happened. Looking back, it was a feeling that I never would have guessed would have ever been part of my thinking.....but after getting through it, I have been able to talk to others who have felt similar to me & try to help them put their thoughts together.....where I had no one to talk to about my feelings. I think that sometimes we are given situations to experience ourselves possibly to be a help to someone else down life's path.

We also have to be responsible to realize whether the help really works or not. I know that I have horrible side effects & allergies to things that have been put into my life to help me, & I have to sort through what helps & what doesn't. It is a tough job. Our beliefs are the same no matter what we take or do. We may have times where we experience something that is completely off our normal path, but that too can make us more knowedgable in the long run.

Life is tough, but it seems to me that in the long run, it will all come together. I am still waiting....but that doesn't mean that it won't happen.

Debbie
__________________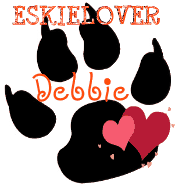 In loving memory of Mister my first & very special horse
WyndSong Farm
"History, despite its wrenching pain cannot be unlived,
but, if faced with courage, need not be lived again."