when the whole world is a trigger.
---
Okay, so i posted about this before. But right now, it's just insane.


But i have been activist for years. And recently i realized that many consider me a big face of the activist scene, in positive and negative sense. It seems I am no longer able to keep my professional and activist lives separate, because i became... well people know me.



They appreciate me, so i actually recently spoke on a conference about Ukrainian maidan and Czech activist scene.



But recently... the world seems to be on fire. Everything I work for seems to be falling apart. Each time i see the news, there is something to enrage me and trigger sense of "nothing matters, world is going to end soon". Each day is more bad news (and it's not like turning off the news would be a solution. Ignoring it would not make it go away. i would have to get off all social media, not talk to any of my friends anymore, isolate myself in my condo... which would be counterproductive).



When i went to a demo in support of Ukraine, i complained to my friend that "I cannot eat and sleep, because i worry" (well, first part of the problem is fixed too well. No way i will be able to march off all the calories i consumed lately. Seems to be common problem with us volunteers and activists, "I watch the news and I eat and eat"). Anyways, have been told to be strong, because I need to be strong for others. It's nice people are looking up to me, but having world on my shoulders is hard. I have no power except of my voice (and to be honest, my vocal cords have been shot lately).



I am not sure how to cope anymore. I mean, I am managing and actually going out there helps somewhat (I have been recently called a "warrior of light", which made me cry, but feel empowered at the same time). But at the same time, everything is just too much. I worry about everything, about my people, my friends...



I guess i need some "hard times survival guide". Cause it's pretty much "nobody but us" scenario for me right now.
__________________
Glory to heroes!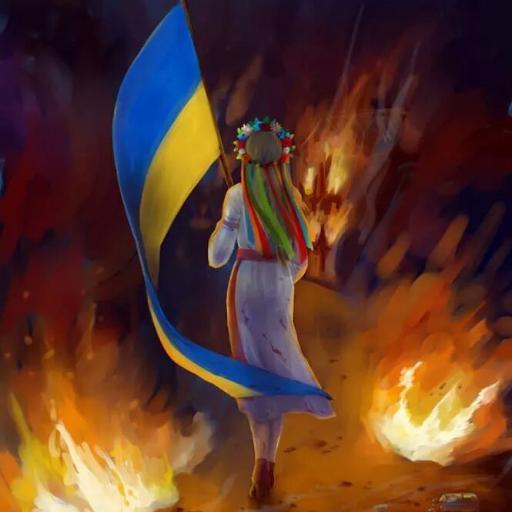 HATEFREE CULTURE