Quote:
Originally Posted by
Eleny
This is interesting, thank you! I have to say I find journalling difficult too because I can't seem to get under the surface. Do you have BPD? I ask because I know DBT is good for people with BPD and although I've never been diagnosed I think there's a possibility I might have it. Do you find DBT helpful?
Sorry it took me so long to respond....no I dont have BPD. I was diagnosed with major deoresson reoccurant & major anxiety way back in the mud 90's. I had more than my share of suicude atrempts not realizing then thatbi felt it was my only way out of being trapped in my bad marriage. Befire finally getting out of the marriage I went through a trauma when I caught the home care person abusing my mom when she was dying if cancer. i ended up trying to protect both my mom's & my life. That left me dealing with PTSD.
After leaving my H, the depression became less but he left me still dealing with anxiety having to deal with the IRS & back taxes he screwed up on mu inherutance while i was struggling with the PTSD & even now im constantly being effected by his financial irrespinsibility because my name was stuck on the home loan he wouldnt sell & couldnt qualify to refinance alone..
The DBT skills honestly are wonderfyl for everyone. It wasnt until aftef I left my marriage & researched the problems that i realized H's behaviors perfectly fit those of a person with Asperger's (ASD) Then I realized those behavious perfe tly had fit my dad too. Growing up & then living with a H for 54 years of my life where communication was a struggle & interfacing with people in a nkrmal lofical way was unheard of on top of having no clue about emotikns as emotional connectikn was an unknown. DBT has been the most importsnt teaching therapy I ever had.
Between moving to a place where people connected with each other & the skills i learned in DBT, it was like getting a whole NEW life. The best thing that ever happened to me
__________________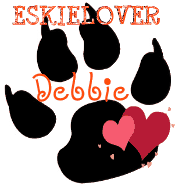 In loving memory of Mister my first & very special horse
WyndSong Farm
"One doesn't have to operate with great malice to do great harm. The absence of empathy and understanding are sufficient."
(Charles M. Blow)