just me wantng to be free
eskielover has no updates.
Member Since: Oct 2004
Location: Kentucky, USA
Posts: 17,754 (SuperPoster!)
My Mood:
8,337 hugs
given
Re: In Memorium of SeptemberMorn
---
Yes, I still expect to get a call or text from her. IT'S hard to realize she is no longer here.....i realize now just how much we did communicate outside of PC. It is a peace to know that better place where she is but that hole left here keeps hitting me.
__________________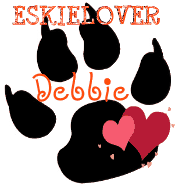 In loving memory of Mister my first & very special horse
WyndSong Farm
"One doesn't have to operate with great malice to do great harm. The absence of empathy and understanding are sufficient."
(Charles M. Blow)