Quote:
Originally Posted by
Artchic528
As most of you already may know, the world's biggest and best toy store, Toys R Us, will close it's doors for good by the end of this month, if not already.
I can't help but be saddened as it'l be the end of an era. I fondly remember the times I went there as a kid, which were few and far between because I grew up in a small Midwestern town that didn't have one. It took a trip to the big city 2 hours a way to be able to visit one. So, going to Toys R Us was a huge deal for me.
So, it's with tears in my eyes, and a heavy heart, that I bid this fond childhood mecca a final goodbye.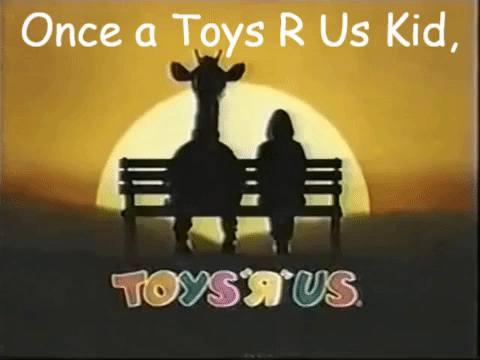 I always enjoyed their christmas comercials!. they were very entertaining.
I don't remember ever going their, though we certainly lived near one.
I know what you mean though.
you never think it's going to close, right?
that's like me and woolworths
woolworths was my childhood, so... when that closed it was quite hard