Re: Severe dizziness is it from my meds?
---
My first experience in UCLA'S psych hospital when they were trying to diagnose what was going on with me.....they gave me a med at night & when I got up for breakfast I passed out. For me it was how the med affected my body. I was always horribly sensative to psych meds....glad no need for them & only took them when I was willing to be non-functional
__________________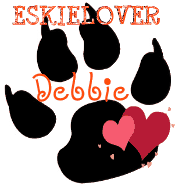 Leo's favorite place was riding shot gun in the passenger seat of my truck. We went everywhere together like this.
Leo my soulmate will live in my heart FOREVER Nov 1, 2002 - Dec 16, 2018