just me wantng to be free
eskielover has no updates.
Member Since: Oct 2004
Location: Kentucky, USA
Posts: 19,260 (SuperPoster!)
My Mood:
9,300 hugs
given
Re: Are "colored dreams" really a sign of schizophrenia?
---
Color here too even as a kid when TV was still B&W.

I had one dream several times that the mountsins around our house had a volcano & lava (bright orange glowing lave came streamimn down around our house.

Another dream I had was that the tall pine tree caught on fire, just the very tip top & that was in color too.

All the fire dreams were because I lived in southern Calif & the mountains surrounding the San Fernando Valley I lived in were always on fire....big fires, little fires.....think even the volcano was related some how.

Mostly I dont dream but the dreams I remember wete all in color. No schizophrenia here.
__________________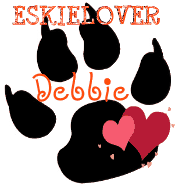 In loving memory of Mister my first & very special horse
WyndSong Farm
"One doesn't have to operate with great malice to do great harm. The absence of empathy and understanding are sufficient."
(Charles M. Blow)