Quote:
Originally Posted by
LucyD
Good going on making the doggies well. I hope they get totally better! My dog has some skin problems and I've been wondering how to help. I got some dog shampoo with oatmeal and aloe vera and vitamins-I hope it will help her. She gets these bumps on her skin that sometimes get scabs. Haven't been to the vet about them because it costs so much at times. Where do you get the flaxseed and what form is it in?
I go to GNC to get it. They have 2 size bottles of organic flaxseed oil (not capsules). I get the large 24 oz because I use 4 Tablespoons a day on my 2 older dogs. Oh yes, vets are expensive....thank heavens for care credit where I can pay it off interest free for 6 months to a year depending on amount. I actually had them put the recheck cost in with the initial charge so I could take that time to pay both off. We were going in weekly then every 2 weeks, now monthly with Leo.
Skin conditions with dogs like with people usually (not always) come from internal causes (food alergies usually or an immune system issue).....but can be alergy to flee bites or maybe some other plant they may be around or what their doggie bed (or our bed they sleep on) is washed in. Usually best to find the cause (experiment with different things in their life one thing at a time). I have been shocked at how much better both dogs skin spots look with just about 6 weeks of 2 T a day given to both dogs with about 1/4 C of cottage cheese mixed together.
Yes....sometimes what you did with your sister becomes the only possible way to handle it. Stressful but enough is enough
__________________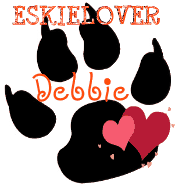 In loving memory of Mister my first & very special horse
WyndSong Farm
"One doesn't have to operate with great malice to do great harm. The absence of empathy and understanding are sufficient."
(Charles M. Blow)