Quote:
Originally Posted by
CarmenFit
Today I did good... I've eaten when I felt hungry and stopped when I felt full. But yesterday I ate too much and if I had found sweets in my house I would've eaten them all
My depression isn't helping my eating disorder
Your depression might be at the root of your eating disorder, not that it's just not helping it. Sometimes resolving the issues that are causing the depression actually help with the eating disorder though disordered eating is still a habit that can hang around & be triggered when something depressing hits.
Your mindfulness about eating when hungry & stopping when full is the KET TO CONTROLLING your eating habits...awesome job....keep up the good work.
__________________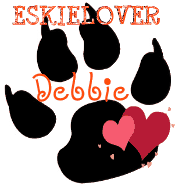 Leo's favorite place was riding shot gun in the passenger seat of my truck. We went everywhere together like this.
Leo my soulmate will live in my heart FOREVER Nov 1, 2002 - Dec 16, 2018