Quote:
Originally Posted by
ShaggyChic_1201
I can't believe it.

I know Eskie has experience with this, but I didn't think it would happen to me so easily / quickly. I've waxed and waned with EDs (90% of the time bulimic) since I was 13. I'm 50 now.

I thought I was done with this sh#t. Now that there has been a stressor in my life that reminds me of old times, I'm rapidly sliding into anorexic tendencies. The normal part of my brain is very worried - thinking about the immediate negatives of the shame I'd feel if anyone at work knew. But the disordered part of my brain says finally your unruly hunger has been tamed!

PS - I have been seeing an ED therapist since 2011.
Yes Shaggy, stressors can be serious triggers.
I am fighting that right now with some stress that my ex (or still not quite ex) is causing me financially (foreclisure initiated on the house my name is still on the loan & when I lsft I left akmost everything i owned planning some day to get back (2100 miles away) & get my things....they are still there. He has been lying to our daughter about making the payments but came clean today to her & admitted the foreclosure has been initiated.
I totally lose my appetite when crap like this happens but living alone with my 3 dogs that need me, i force myself to eat at least a little or comfort pumpkin soup warm & comforting.
But stress not only decreases my appetite but throws the metsbolusm into overdrive. No appetite, I dont think about eating. If i dont think about it i dont eat, weight loss snowballs into more when i see weight coming off & with no appetite in the first place & no thought of food in the second. Its a recipe (no pun intended) for disaster. So i am working hard at being mindful which in its own way adds another layer of stress as just something more i have to think about.
Dang so much of life is all tied together
__________________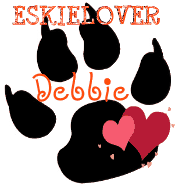 In loving memory of Mister my first & very special horse
WyndSong Farm
"One doesn't have to operate with great malice to do great harm. The absence of empathy and understanding are sufficient."
(Charles M. Blow)