I would definitely describe it as psychological warfare too.
Honestly my H's behaviors were emotionally & psychologically abusive but I would never tell my daughter how bad he was/is. I don't keep the facts of what he does a secret but it's just the facts without emotional expression of how horrible he is. She has a good relationship with him but also knows him for who & what he is. Just because a spouse has problems doesn't mean they are a horrible person like your H is making you out to be with your kids. That is WRONG!!!!
Your T might be able to guide you as to whether there is any action you can take against him. Divorce isn't going to help or change their opinions....but maybe court required therapy could help you kids see what is really happening in their parents relationship IF they get a good T to work with.
I am so sorry you are going through this. Sounds very similar th what my daughters BF is going through with his ex (reversed roles)....I can truly understand the pain you are feeling.
__________________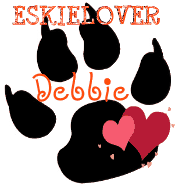 In loving memory of Mister my first & very special horse
WyndSong Farm
"One doesn't have to operate with great malice to do great harm. The absence of empathy and understanding are sufficient."
(Charles M. Blow)