I was out late the other night trying to get more of my flowers planted & those dang huge brown flying beetles swarm at my front door....got dive bombed by several. Good thing I live in the country away from everyone on my farm because I let out a scream....know if the neighbors heard they would think I was being killed.....instead of just being attacked by the bugs. Will be glad when these bugs run their season in a few weeks.....they end up making a huge mess on my porch also.
I can really relate to the waving your arms all over the place.
Have you tried ear plugs to help lessen the sound....will never forget the 2nd year after moving to my farm, the 15 year cicada's came out....all summer their buzzing noise got to me so bad....couldn't even run my lawn tractor because the sound of the motor attracted them around me in swarms.....talk about screaming & waving my arms.....
I'm definitely with you on this being miserable.
__________________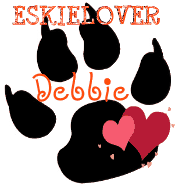 In loving memory of Mister my first & very special horse
WyndSong Farm
"One doesn't have to operate with great malice to do great harm. The absence of empathy and understanding are sufficient."
(Charles M. Blow)