Quote:
Originally Posted by
Sisabel
Youíre right. We have to sort all this out and learn from it. Iím very sorry for the loss of your beloved Leo. ❤️❤️
Thank you for your sympathy for my loss of Leo❤. He was actually a huge part of helping me learn to be myself & to fit in. His little dog life really revealed so much to me. He was a city dog when I moved with him across the country to my farm, leaving our old life behind. He had a curiosity to investigate everything to the fullest & he was so proud of himself when he would bring me his finds (no matter how disgusting they were). He got himself bit by a mole he was chasing & it never dampened his desire to investigate everything he found. He had a love for life that totally wore off on me & has become my new normal.
He was always wise around new people he didn't know. He was very guarded until he could sense that they were ok & if he never sensed it he would not let them touch him.
We both had moved to a new town 2100 miles away from where we had always lived & we knew no one when we moved here. It was like getting to write a new life book if we got new words & ideas to write it with & observing his life & letting it become a total part of mine gave me that ability to start with. Finding an outstanding T 3 years later helped me learn skills I had not learned which gave me the ability to integrate the past with the present & give me the understanding of WHY the past was the way it was while learning who the real me was. The me who now was not always having to react to the dysfunctional people in my family I had been surrounded by. I hadn't even realized the high level of anxiety I had lived in all my life until I finally experienced peace. It was hard to fit in when one is always on guard to your environment. I fit in OK (not well) in my career because my family environment was always there even when I was away.....but it did give me a glimpse that there was something more inside of me than what was so overshadowed by the peoples dysfunctions I was been living around. I was finally able to uncover & discover that me
__________________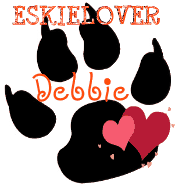 Leo's favorite place was riding shot gun in the passenger seat of my truck. We went everywhere together like this.
Leo my soulmate will live in my heart FOREVER Nov 1, 2002 - Dec 16, 2018