just me wantng to be free
eskielover has no updates.
Member Since: Oct 2004
Location: Kentucky, USA
Posts: 16,063 (SuperPoster!)
My Mood:
6,948 hugs
given
Re: Research Collaboration Note: Voluntary Participation
---
Wow, tests & FB stuff Im willing to put out there dont even touch on the crap Ive gone through all my life or REALLY how those dysfunctional people that were a part of my life effected me & that I have been able to work through these last 10 years whenfinally gettibg away from them. I dont put that stuff about me out on FB because of the people I interface with...& tests dont show what struggles living around those people REALLY cause in your life....like looking at the tip of the ice berg & analyzing that while the body of the ice berg is what sinks the ships.

Wonder just what QUALITY analyais they can arrive at with that LIMITED information?
__________________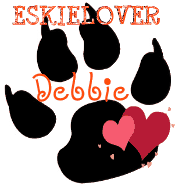 In loving memory of Mister my first & very special horse
WyndSong Farm
"One doesn't have to operate with great malice to do great harm. The absence of empathy and understanding are sufficient."
(Charles M. Blow)