Quote:
Originally Posted by
TheWell
If you go to your profile is there a tab that says Statistics?
Choose the option that says "Find all threads started by"

If you don't see the statistics tab let me know and we will figure out a different solution.

W
I got that but I have a lot more posts than just in the threads I have started. That kinds limits because I have responded to other posts with information not in threads I have started.
Accessing ALL POSTS we have written only saves the last 5000 to be able to access which for an old timer isn't much
__________________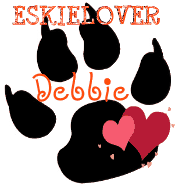 Leo's favorite place was riding shot gun in the passenger seat of my truck. We went everywhere together like this.
Leo my soulmate will live in my heart FOREVER Nov 1, 2002 - Dec 16, 2018