just me wantng to be free
eskielover has no updates.
Member Since: Oct 2004
Location: Kentucky, USA
Posts: 19,074 (SuperPoster!)
My Mood:
9,080 hugs
given
Re: dear mom and dad
---
Dear Mom & dad though you have long since died,

I know you thought you were normal but that is because you never socialized with anyone to realize just how dysfunctional yiu both really were.

If you were normal, I wouldn't have been so embarassed to be with you in the few social situstilns you were invited to.

Mom, you kept having to tell me that my dad lived me. That was because he was incapable of emotionally connecting with anyone & NO, it wasn't just because of his dysfunctional dad or the fact he list his mom to cancer when he was a senior in high school & was the one left to care for her. This may have added to his dysfunction but honestly after researching ASD in relation to my own H, the similarities & behavior patterns matched perfectly. Just because they didn't have the knowledge to dx way back then didn't mean it didn't exist.

I know mom you strugvled hard to want me to know how smart you were but everything you did & said did not reinforce what yoh wanted me to think. Sadly even at 80 when you died, yiur bad choices did not reinforce the wisdom yiu wanted me to see yiu with.

Your inabiluty to be independent through my growing up years just reinforced my desire to not be like you. You were so caught up in your insecurities that you were unable to connect witb me either though I was thankful you shared some hidtory about whst your lufe was like & what dad's life was like but growibg up, I just desired to be around people outside our family. I sensed something was not normal I justvfidn't understamd until after you died & I finally got away from that H of mine eho you liked so much & who was justvas dysfunctional as you both were.

Finally living around normal people I csn see just howvdysfunctional you were. No it wasn't yoyr fault & I now also understand that....but the lack of emotional connection throughout my life & wondering "is that all there is when connecting to others" left me needing to learn how to connect so I ciuld have normal friendships & connections with others. 10 years if workibg on this & progress started around 2011. Growing & learnibg after 54 years of luving like that has been a challenge but worth it. I know you woukd still think you were just fine & that your behavior was normal but you knew nothing else.

I miss yiu both but honestly I don't miss the stress that interfacing with you or my H caused me. Being free from that & living arlund functional friends now 2100 miles away from where I lived all my life has been the most freeing experience of my life & I have finally been able tobgrow into the person that was hiding inside of me all my life wondering "is this all there is to connecting with others"

I feel no blame on you as I understandbwhy all ifbyiu werebthebway you were. I am just thankful that Ibget a chance to live my life now for who & what was buried inside of me for so long.
__________________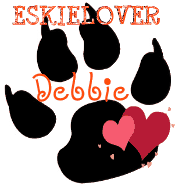 In loving memory of Mister my first & very special horse
WyndSong Farm
"One doesn't have to operate with great malice to do great harm. The absence of empathy and understanding are sufficient."
(Charles M. Blow)