If someone lashed out at your friends for no reason you have every right to defend them. I always try to know both sides of the situation & then act more as a mediator. Just my own personal way of defending my friends.
nothing wrong with what you did.
Glad you got the fastened as best as you could. Wind makes scary noises.
__________________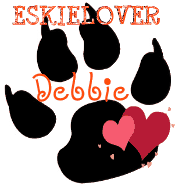 Leo's favorite place was riding shot gun in the passenger seat of my truck. We went everywhere together like this.
Leo my soulmate will live in my heart FOREVER Nov 1, 2002 - Dec 16, 2018