Re: Anyone ever experienced this?
---
Remember Karen Carpenter also abused laxitives & other unhealthy things to increase her weight loss. I remember reading that ipecac abuse was the real reason for the condition her body got into & the heart problems that actually caused her death. Often we do things without knowing or caring at the time what the REAL consequences will end up being.
__________________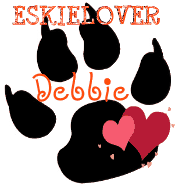 Leo's favorite place was riding shot gun in the passenger seat of my truck. We went everywhere together like this.
Leo my soulmate will live in my heart FOREVER Nov 1, 2002 - Dec 16, 2018