That's basically the point where I'm at now Skeezyks though I have been way under 2 times for a major length of time & I was less than skin & bones. I actually looked like one of those old ladies with all the wrinkles all over my body (anorexia isn't pretty the older you get either...not that it ever is).
But now I aim at keeping at a healthy weight right in the middle of the normal range because living alone, I know that if something does happen like it has in the past, then I have a safe buffer zone before I end up in a bad place again. Though that happened the last time & it went right past the buffer into danger zone because of long term stress triggering it & then not wanting to gain the weight back for fear I wouldn't stop in the other direction.....but I have been very conscientious this time in both directions. NOthing worse than passing out when you are alone. I passed out once when I was in my horses stall from the anorexia. Scared my horse as they are so very sensitive to how we feel......I can't imagine living alone & living like that so it keeps me wanting to be healthy.
I have to admit though there are times when I would really like to be that thin again & honestly there are times when I just don't feel like cooking & I live in the country so any food places are a distance to drive to so sometimes food just isn't even convenient.....but in reality....I would rather be healthy than how horrible I felt when I was that thin & how horrible my straw like hair looked
& you think witch hair looks bad...LOL.
__________________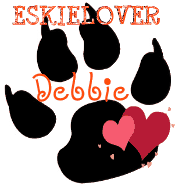 Leo's favorite place was riding shot gun in the passenger seat of my truck. We went everywhere together like this.
Leo my soulmate will live in my heart FOREVER Nov 1, 2002 - Dec 16, 2018